x
How to Participate
Join a video call
You can participate to online Activities or experiences held by myHolidayActivities' activity providers using Skype/Zoom platforms. Once Activity is confirmed and booked, you'll get an email invite link for Skype or Zoom meeting 48 hours prior to activity session. You can participate either using your web browser or thru Zoom/Skype app. Before the Activity session, make sure you're logged into your meeting IDs and you've checked your mic and camera to avoid any disturbance.
Our Activity hosts struggle to provide best video conferencing experiences bearing high quality and efficiency. Download Apps: [Skype], [Zoom]


London

Adult
(18+)

Male & Female
Activity Summary
What is it all about?
A photographic walking tour where you can take in the major sights of London with an experienced internationally published photographer.
What Are You Doing
Meeting at Waterloo Station you will see the major landmarks, markets, and old pubs alongside the Southbank. Take memorable images calling on the photographer to guide you along the way. Starting with the Houses of Parliament and ending with Tower Bridge you will see the city skyline, the Globe, The tower of London, The Royal Festival Hall, OXO Tower, The Tate Modern, Millennium Bridge, London Bridge, the golden Hind replica, HMS Belfast, St Pauls Cathedral, and even the Thames Beach if the tide is low.
Guest Prerequisite
Need to be able to walk 4 miles in two hours.
Additional Information
What Should I Dress?
Comfortably.
What Else Should I know?
The maximum group size is 8.
Terms & Conditions
Unforeseen Cancellation *
Full refund
Confirmation Policy (Optional)
On receipt of order.
Safety Policy *
Visitors are responsible for own safety and goods.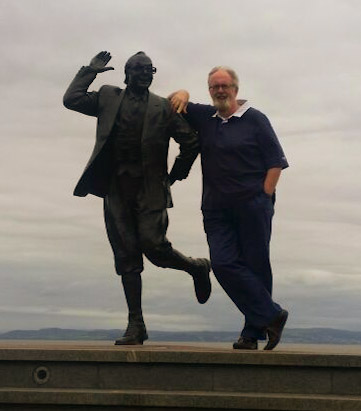 Bridge to Bridge Eastbound - Photography Walk