x
How to Participate
Join a video call
You can participate to online Activities or experiences held by myHolidayActivities' activity providers using Skype/Zoom platforms. Once Activity is confirmed and booked, you'll get an email invite link for Skype or Zoom meeting 48 hours prior to activity session. You can participate either using your web browser or thru Zoom/Skype app. Before the Activity session, make sure you're logged into your meeting IDs and you've checked your mic and camera to avoid any disturbance.
Our Activity hosts struggle to provide best video conferencing experiences bearing high quality and efficiency. Download Apps: [Skype], [Zoom]



Adult
(18+)

Male & Female
Activity Summary
What is it all about?
Sightseeing most of the important and historical landmarks of London!
What Are You Doing
This tour will mainly will explore the main touristic areas of London such as Buckingham Palace, Piccadilly Circus, Oxford St, Trafalgar Sq, Mayfair, Knightbridge and etc. Also it will cover the historical landmarks such as Big Ben, Westminster Abbey, St Paul Cathedral, Tower Bridge. This trip will surely satisfy everything that you need in London. Regarding the meals, you're welcome to tell me which cuisine you are fancy to eat and I will take you to the best in the city. Also, I will be a full-time camera man for you, I will take you to the best spot of London to take the photos so you could keep the best memories of London! My priority for this trip is to keep you happy. Postscript - The main public transport for the entire tour is Tube and Walk.
What does it come with?

N/A

N/A

N/A
Buy Your Activity
Additional Information
What Should I Dress?
No dress Code
What Else Should I know?
N/A
Can I Purchase/Hire Items If needed?
N/A
Terms & Conditions
Unforeseen Cancellation *
N/A
Confirmation Policy (Optional)
N/A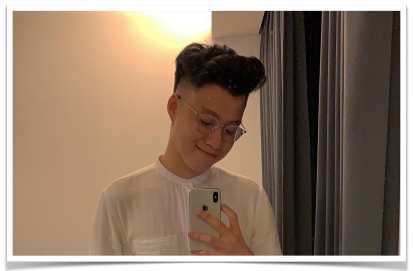 Look See, Look See, London!
03 Jul 22
Bellerin, Member since 1 year 3 months
Last Logged in: 1 year 3 months AGO
Activity Last Updated on: Jun 30, 2022
SEND MESSAGE