x
How to Participate
Join a video call
You can participate to online Activities or experiences held by myHolidayActivities' activity providers using Skype/Zoom platforms. Once Activity is confirmed and booked, you'll get an email invite link for Skype or Zoom meeting 48 hours prior to activity session. You can participate either using your web browser or thru Zoom/Skype app. Before the Activity session, make sure you're logged into your meeting IDs and you've checked your mic and camera to avoid any disturbance.
Our Activity hosts struggle to provide best video conferencing experiences bearing high quality and efficiency. Download Apps: [Skype], [Zoom]



Adult
(18+)

Male & Female
Activity Summary
What is it all about?
A photography tour of Richmond Park, a 2500 acres green oasis in West London known for its many deer, ancient trees, birds, wildflowers and landmark views.
What Are You Doing
Richmond Park has protected status as an important habitat for wildlife and is a National Nature Reserve, London's largest Site of Special Scientific Interest and a European Special Area of Conservation. Your guide, a local professional photographer, will help you get some stunning images of the Isabella Plantation woodland gardens, distant views of London's landmarks, the park's famous deer and plenty more. Meanwhile, you'll learn more about your camera and what it can do. Whether you're already familiar with the basics of photography or still trying to figure out what all those buttons are for, this is a day out you will enjoy. Food and drinks are not provided, however we will stop for lunch where you can buy food if you decide not to bring anything with you. Make sure you have water and snacks with you. Dress code: head cover for the heat, comfortable shoes and lower legs covered to avoid rashes and parasites in tall grass. Parking is available in the park but can be busy at weekends so make sure you get there in plenty of time Suitable for all levels and cameras with manual controls - please ask if unsure.
Guest Prerequisite
Government ID, Passport, Driver licence
Buy Your Activity
Additional Information
What Should I Dress?
Any Comfortable Dress
What Else Should I know?
N/A
Can I Purchase/Hire Items If needed?
N/A
Terms & Conditions
Unforeseen Cancellation *
In case of unforeseen cancellation, participants will have a choice of full refund or a new date
Confirmation Policy (Optional)
N/A
Safety Policy *
Please bring water and check dress code in description.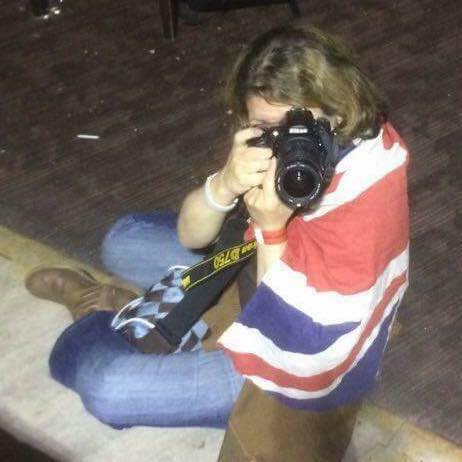 Richmond Park Nature and Wildlife Photography Tour
09 Jul 22
CristinaMPhoto, Member since 1 year 6 months
Last Logged in: 1 year 5 months AGO
Activity Last Updated on: Jun 30, 2022
SEND MESSAGE