x
How to Participate
Join a video call
You can participate to online Activities or experiences held by myHolidayActivities' activity providers using Skype/Zoom platforms. Once Activity is confirmed and booked, you'll get an email invite link for Skype or Zoom meeting 48 hours prior to activity session. You can participate either using your web browser or thru Zoom/Skype app. Before the Activity session, make sure you're logged into your meeting IDs and you've checked your mic and camera to avoid any disturbance.
Our Activity hosts struggle to provide best video conferencing experiences bearing high quality and efficiency. Download Apps: [Skype], [Zoom]



Adult
(18+)

Male & Female
Activity Summary
What is it all about?
It is all about River Thames Cruise an unforgettable experience
What Are You Doing
Departing from Westminster Pier we pass the Tower of London then we reach to Greenwich.We visit the GreenwichMeridian Line, Greenwich Royal Park, National Maritime Museum, the Queen's House, Old Royal Naval College, Royal Observatory Greenwich, the Cutty Sark ship ( 1,869 ). Returning to the river, we head to the iconic London Eye. £ 30.00 per hour ( until 8 paxs ) The price does not include the Uber Boat
Buy Your Activity
Additional Information
What Else Should I know?
N/A
Terms & Conditions
Unforeseen Cancellation *
Before 24 hrs notice not charge
Safety Policy *
Travel Insurance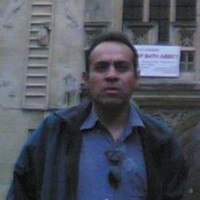 River Thames Cruise an unforgettable experience
23 Aug 22
Jesus Gutierrez, Member since 1 year 8 months
Last Logged in: 1 year 3 months AGO
Activity Last Updated on: Aug 16, 2022
SEND MESSAGE