x
How to Participate
Join a video call
You can participate to online Activities or experiences held by myHolidayActivities' activity providers using Skype/Zoom platforms. Once Activity is confirmed and booked, you'll get an email invite link for Skype or Zoom meeting 48 hours prior to activity session. You can participate either using your web browser or thru Zoom/Skype app. Before the Activity session, make sure you're logged into your meeting IDs and you've checked your mic and camera to avoid any disturbance.
Our Activity hosts struggle to provide best video conferencing experiences bearing high quality and efficiency. Download Apps: [Skype], [Zoom]


Belfast

Adult
(18+)

Male & Female
Activity Summary
What is it all about?
It is all about THE HISTORIC BELFAST WALKING TOUR BY WILLIAM DICKSON BEM ,Take a walking tour of Central Belfast for up to 2 hours.
What Are You Doing
Welcome to Belfast! Going back to early Belfast, during the 1600s, Belfast had only five streets, a small Chapel of Ease, a castle, and three entrance gates. As we walk around this historic area, I will tell the story of Belfast, dating from 1611 to the present day. The tour will include some of the places that are associated with 'the troubles'. However, it will also take you to places where historic events took place, including the day and place where Winston Churchill could have been killed by an angry crowd. As you walk along you will see many unique buildings and places. that give Belfast its character like the Albert Clock and many fine buildings that were built during the 1800s, especially the Scottish Provident building by architects, Young & Mackenzie. It is located beside the iconic Belfast City Hall opened in 1906. I will tell you about the industries including ship building and linen that made Belfast a great commercial city by 1888. The people like the Rev Henry Cooke and Henry Joy McCracken, who shaped much of the religious and political views of the Belfast people. Then there were the many characters, like Barney Hughes, famous for the inventing and making Belfast Bap and Frank Carson (It's the way I tell them), The Belfast comedian. So take a walk with me and get an interesting insight into Belfast's past. Learn about its people, famous and not so famous. You will see Belfast in a new and fascinating way. So join with me for a great time in Belfast.
Guest Prerequisite
Government ID, Driver licence
Buy Your Activity
Additional Information
What Should I Dress?
Any comfortable dress
What Else Should I know?
N.A
Can I Purchase/Hire Items If needed?
Yes
Terms & Conditions
Unforeseen Cancellation *
N.A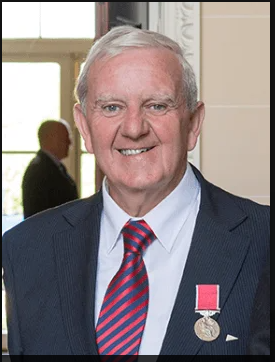 THE HISTORIC BELFAST WALKING TOUR BY WILLIAM DICKSON
29 Aug 22
William Dickson, Member since 1 year 1 month
Last Logged in: 1 year 1 month AGO
Activity Last Updated on: Aug 22, 2022
SEND MESSAGE